ADVANCED MIS, ENDOCRINE, AND GI SURGERY/FOREGUT CHIEF
A Chief Resident on the General Surgery Blue Rotation, the Resident will be ultimately responsible for all of the clinical decision-making on the Blue Surgery Service, with attending supervision. The Resident will become comfortable and proficient with anoscopy, rigid and flexible proctosigmoidoscopy and colonoscopy. Residents will be able to evaluate, diagnose, and manage general surgical, colorectal and oncology patients. The resident will experience essential operations such as exploratory laparotomy – open and lap, hernia repair, cholecystectomy with or without cholangiogram, lap anti-reflux procedures, colectomy – open and lap, anal fistulotomy/Seton, hemorrhoidectomy and banding, pilonidal surgery, diaphragmatic hernia repair, common bile duct exploration, anorectal fistulae complex repair, thyroidectomy, parathyroidectomy, laparoscopic open adrenalectomy.
Goals & Objectives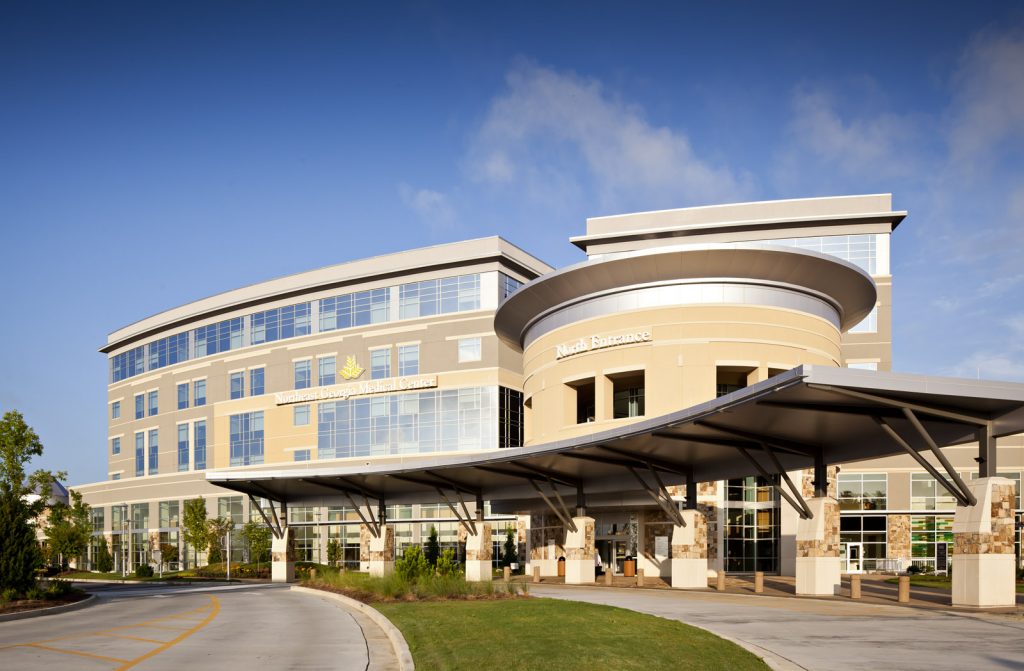 Northeast Georgia Medical Center – Gainesville
Northeast Georgia Medical Center (NGMC)
is a 557-bed acute care hospital in Gainesville, Georgia, and serves as the major participating site for the residency program. NGMC has a long history of providing high quality care and has been recognized nationally by Truven, HealthGrades, CareChex and others as a top performing hospital, as well as recognition from the Atlanta Journal/Constitution as a top employer. It serves as a regional tertiary referral center with level II trauma designation, serving over 1,400 trauma patients per year. NGMC serves over 18 counties in a population area of more than 1.5 million, and provides care to over 580,000 patients per year.
Medical Library available to residents and faculty with study areas, computer workspace and resources available 24/7.
Resident work areas with computer access work stations 24/7 available in the North Patient Tower and the Trauma/Acute Care Surgery Clinic.
Simulation laboratory available 24/7 in GME area.