CARDIOTHORACIC AND PERIPHERAL VASCULAR
Residents will understand the pathogenesis, methods of diagnosis and principles of patient management of all common and many less common disorders with emphasis on noncardiac thoracic surgery and peripheral vascular disorders. Residents will also perform the following procedures, central venous catheter placements, second assistant in major cardiac and peripheral vascular surgical procedures, first assistant in pacemaker placements, pulmonary procedures, renal dialysis access and endovascular procedures. Residents will participate in clinic at least two days a week.
Goals & Objectives
J. Clifton Hastings, III, MD, FACS
Kyle Thompson, MD
Niraj Parikh, MD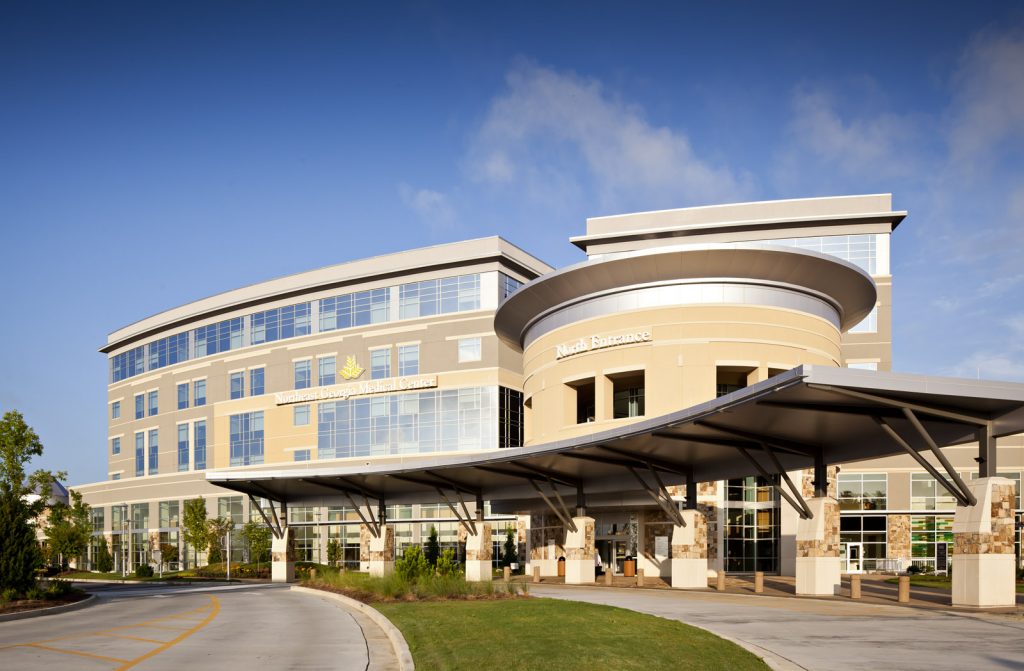 Northeast Georgia Medical Center – Gainesville
Northeast Georgia Medical Center (NGMC)
is a 557-bed acute care hospital in Gainesville, Georgia, and serves as the major participating site for the residency program. NGMC has a long history of providing high quality care and has been recognized nationally by Truven, HealthGrades, CareChex and others as a top performing hospital, as well as recognition from the Atlanta Journal/Constitution as a top employer. It serves as a regional tertiary referral center with level II trauma designation, serving over 1,400 trauma patients per year. NGMC serves over 18 counties in a population area of more than 1.5 million, and provides care to over 580,000 patients per year.
Medical Library available to residents and faculty with study areas, computer workspace and resources available 24/7.
Resident work areas with computer access work stations 24/7 available in the North Patient Tower and the Trauma/Acute Care Surgery Clinic.
Simulation laboratory available 24/7 in GME area.