GENERAL SURGERY, COLORECTAL SURGERY AND ONCOLOGY
The General Surgery Orange Rotation emphasis is on surgical oncology, surgical endoscopy and colorectal surgery. Residents will be able to evaluate, diagnose, treat and manage general surgical, colorectal and oncology patients through participation in clinics, procedures and surgical operations for gastrointestinal tumors, procedures for melanoma and sarcoma, fine-needles aspiration, Tru-Cut needle biopsy, excisional biopsies of smaller tumors, inflammatory bowel disease, and evaluation and management of peri-anal and peri-rectal disease. Residents will understand the proper utilization of techniques for diagnosis and staging of cancers, especially use of CT and MRI scanning for intra-abdominal and esophageal tumors. Residents will assist in the formulation of perioperative and operative management plans based upon patient assessment, laboratory studies, and diagnostic test results. The resident will assist in carrying out the management plan. Residents will attend at least two clinic sessions each week.
Schedule
Goals & Objectives
Edward N. Foxhall, MD, FACS
Emily Black, MD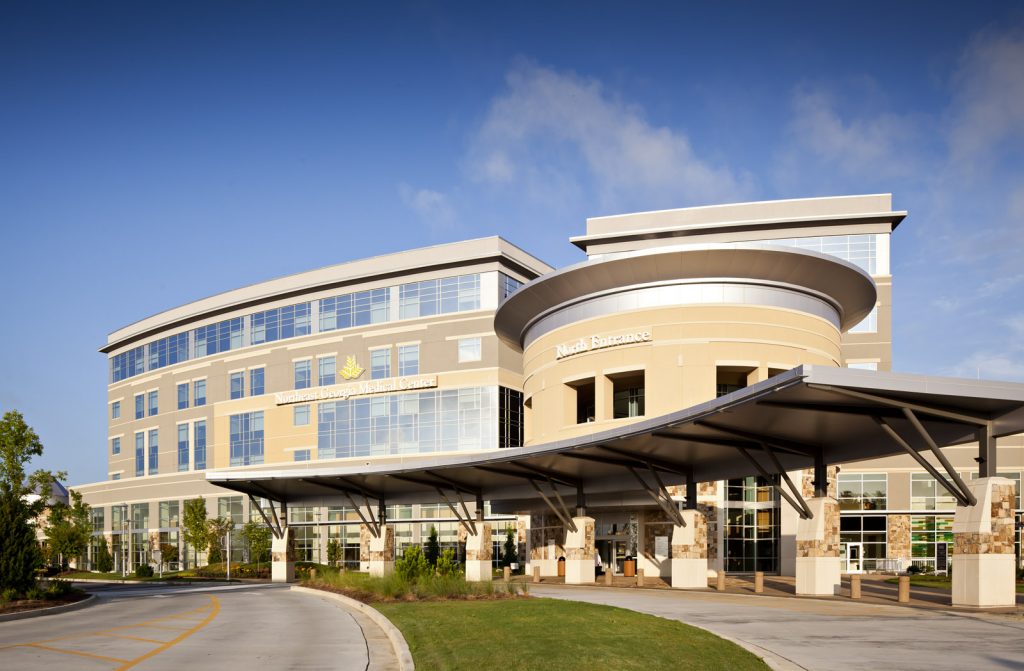 Northeast Georgia Medical Center – Gainesville
Northeast Georgia Medical Center (NGMC)
is a 557-bed acute care hospital in Gainesville, Georgia, and serves as the major participating site for the residency program. NGMC has a long history of providing high quality care and has been recognized nationally by Truven, HealthGrades, CareChex and others as a top performing hospital, as well as recognition from the Atlanta Journal/Constitution as a top employer. It serves as a regional tertiary referral center with level II trauma designation, serving over 1,400 trauma patients per year. NGMC serves over 18 counties in a population area of more than 1.5 million, and provides care to over 580,000 patients per year.
Medical Library available to residents and faculty with study areas, computer workspace and resources available 24/7.
Resident work areas with computer access work stations 24/7 available in the North Patient Tower and the Trauma/Acute Care Surgery Clinic.
Simulation laboratory available 24/7 in GME area.
Northeast Georgia Medical Center – Braselton General Surgery
Northeast Georgia Medical Center Braselton
 is a 100-bed hospital located approximately 16 miles from the NGMC Gainesville campus. NGMC Braselton opened in 2015. NGMC General Surgery residents will be exposed to the full scope of general surgery from diagnosis and preoperative evaluation to surgical intervention and follow up in the outpatient clinics. There is opportunity for exposure to the full range of general surgery procedures:
Emergency room
Outpatient surgery clinics
Operating room
Endoscopy
NGMC Braselton was built with the latest technology to enable faculty and residents to interact via video conference with colleagues at NGMC Gainesville as needed.
Take a Tour of NGMC Braselton: