MEDICAL INTENSIVE CARE UNIT – SENIOR
A fundamental knowledge of critical care medicine is essential to the practice of every discipline within medicine. The successful internist must achieve competence in the essential skills of stabilizing and intervening in the care of critically ill patients for the first 24 hours until a medical intensive care specialist assumes care. The Northeast Georgia (MICU) rotation will provide residents with a rigorous experience in the assessment and care of the critically ill medical patient. Northeast Georgia provides a unique environment of diverse pathophysiology as well as patients from diverse communities, socioeconomic and cultural backgrounds. Residents will manage patients in a tertiary care ICU setting as part of a multidisciplinary team, under the direct supervision of attendings with expertise in critical care medicine.
Unique to Northeast Georgia Medical Center, we have 2 MICU unique practice environments, Gainesville and Braselton. PGY 2 residents will rotate at the Gainesville Campus. PGY 2 residents will have the opportunity for teaching and supervising the intern as well as learning to become proficient in leading daily academic multidisciplinary rounds. The skill to be able to lead a multidisciplinary team is a skill that resident must be skilled in upon completion of 7 MICU.
Schedule
Goals & Objectives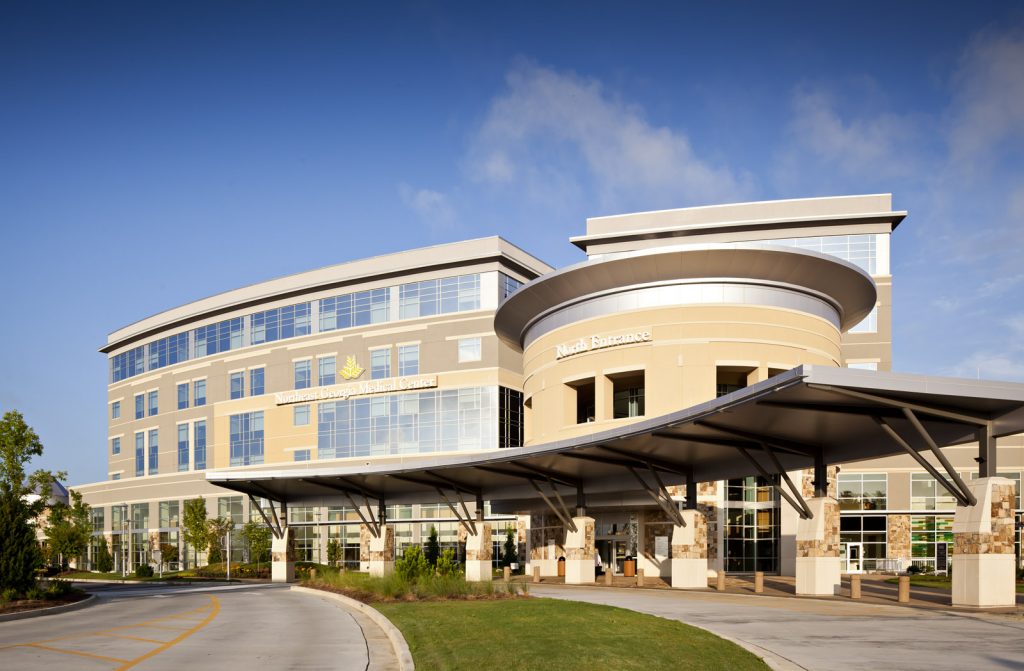 Northeast Georgia Medical Center – Gainesville
Northeast Georgia Medical Center (NGMC)
is a 557-bed acute care hospital in Gainesville, Georgia, and serves as the major participating site for the residency program. NGMC has a long history of providing high quality care and has been recognized nationally by Truven, HealthGrades, CareChex and others as a top performing hospital, as well as recognition from the Atlanta Journal/Constitution as a top employer. It serves as a regional tertiary referral center with level II trauma designation, serving over 1,400 trauma patients per year. NGMC serves over 18 counties in a population area of more than 1.5 million, and provides care to over 580,000 patients per year.
Medical Library available to residents and faculty with study areas, computer workspace and resources available 24/7.
Resident work areas with computer access work stations 24/7 available in the North Patient Tower and the Trauma/Acute Care Surgery Clinic.
Simulation laboratory available 24/7 in GME area.