BREAST, WOUND AND PLASTIC
Residents will be able to evaluate, diagnose, and manage patients with benign and malignant breast disease. Residents will perform, under appropriate graduated supervision: ultrasound-guided and stereotactic biopsies, simple mastectomy, modified radical mastectomy, Skin-sparing mastectomy, nipple-sparing mastectomy, lumpectomy with appropriate margins for DCIS and invasive cancer, axillary dissection, sentinel node dissection, excisional breast biopsy, wire-localized excision biopsy, and related procedures of the breast. Residents will work as part of an interdisciplinary team to develop multidisciplinary treatments of breast cancer. Residents will present at Tumor Board. Residents will participate in wound clinic once a week and learn the basics of wound care.
Schedule
Goals & Objectives
DJ Campbell, MD, FACS
Puya Davoodi, MD
Samuel W. Richwine, Jr. MD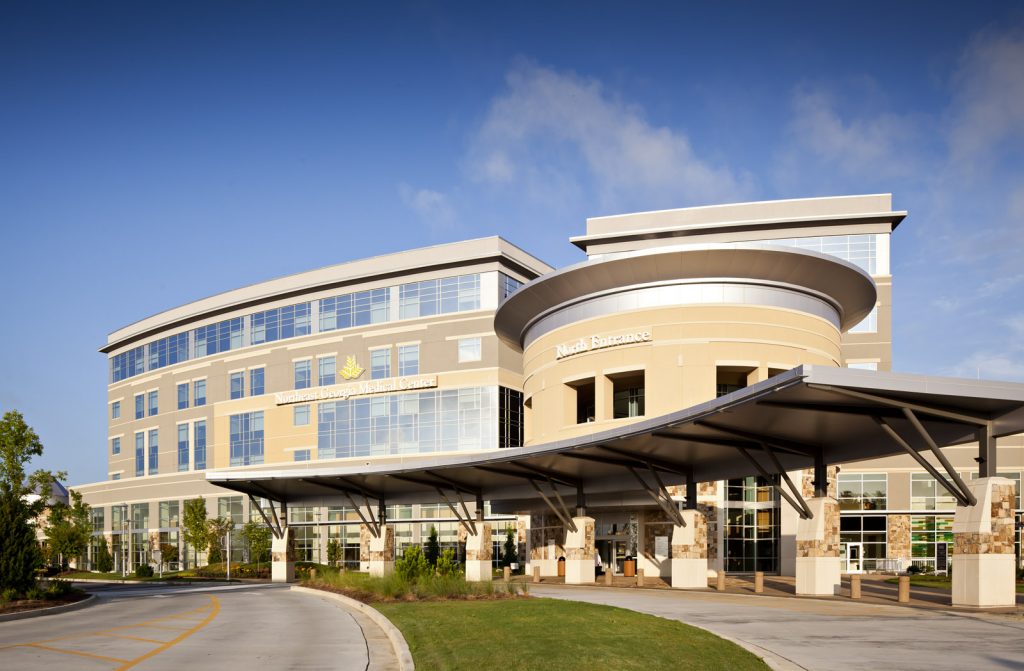 Northeast Georgia Medical Center – Gainesville
Northeast Georgia Medical Center (NGMC)
is a 557-bed acute care hospital in Gainesville, Georgia, and serves as the major participating site for the residency program. NGMC has a long history of providing high quality care and has been recognized nationally by Truven, HealthGrades, CareChex and others as a top performing hospital, as well as recognition from the Atlanta Journal/Constitution as a top employer. It serves as a regional tertiary referral center with level II trauma designation, serving over 1,400 trauma patients per year. NGMC serves over 18 counties in a population area of more than 1.5 million, and provides care to over 580,000 patients per year.
Medical Library available to residents and faculty with study areas, computer workspace and resources available 24/7.
Resident work areas with computer access work stations 24/7 available in the North Patient Tower and the Trauma/Acute Care Surgery Clinic.
Simulation laboratory available 24/7 in GME area.